We believe that we have the best support structure in the whole industry and a dedicated team
of travel experts to take your business to the next level
Join one of our Free online Discovery Webinars
and get answers to all those burning questions and see why we are the #1 travel franchise
Get to know us a little better.
Dont take our word for it, hear directly from
some of our existing Franchisees
Bernadette T
Explorer Travel Franchisee
Personal Travel Consultant
I love being an Explorer as I am my own boss, learning about the world and being around for my children as they grow up.
PAUL G
Travel Consultant
Explorer Travel Franchisee
I chose Explorer Travel from a range of holiday franchises as they offered a more flexible package and a 'can do' approach. This was a career change with a calculated risk as I had no background in the travel industry (except as a tourist!) and they were new to the online market though as I head towards my 14th Year it was most definitely one of the best decisions I have made! The support from across Explorer is superb, the admin team are a second set of eyes looking after my customers and ensuring that everything runs smoothly and the technical guys excellent with fast turnaround times – top team and highly recommended!
AGNE S
Luxury Explorer Travel Holidays
Explorer Travel Franchisee
With a great support from the management team, exclusive agency offers and discounts, training programs and roadshows, it's easy to be an Explorer
Vicky Wilcockson
Travel Consultant
Explorer Travel Franchisee
Joining Explorer Travel 14 years ago was the best decision I ever made. I am able to do a job I love so much, for a company that I am so passionate about, with people that are like my family. I have a great 'work/life balance, which enables me to be a mother to my son and work school hours.  Thank you Explorer Travel for everything.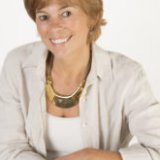 JANE WALSH
Explorer Travel Franchisee
Travel Personal Consultant
Since buying my Franchise in 2012 it has been hard work but it has paid off and I now have a thriving business.  However, I couldn't have done it without the amazing help, support and at times humour from our marvellous Admin girls.  Veritable fonts of knowledge and always ready to assist.
DEBORAH G
Explorer Travel
Administration Manager & Franchisee
Being an Explorer is terrific! I can honestly say I have a job where I actually look forward to getting up every morning and logging into my system. No two days are the same and I get to travel the world more than  I ever would have before.